rebooting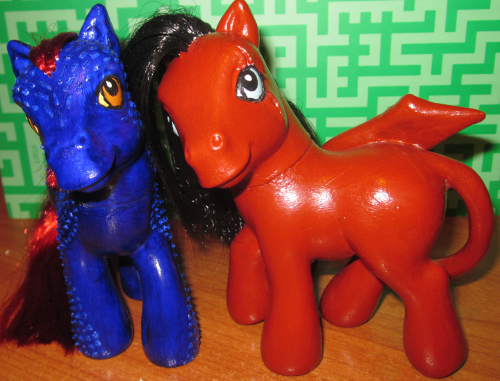 Bait pony: Cherryblossom. Stripped down, base coated white, painted in Reeves Aquamarine Blue. Eyes in a blend of Reeves Sand and Jo Sonja Bronze. Mane and tail are Cherry Pie from http://www.mylittleponyhair.com/. No cutie mark, due to her other markings making it sooooomewhat tricky. Also because I couldn't decide what her cutie mark ought to be.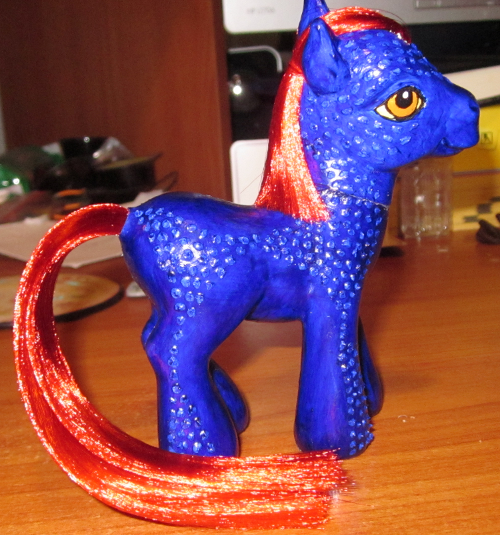 Side shot



Front shot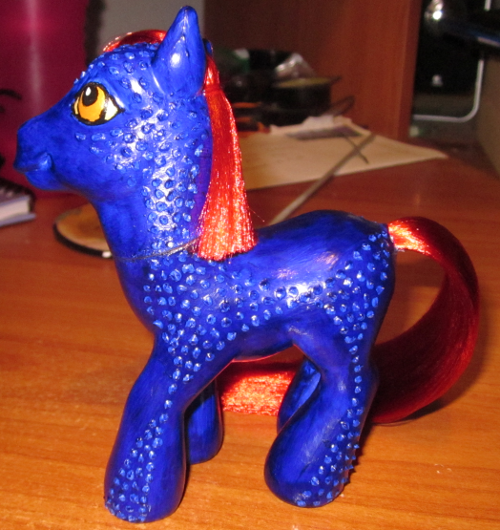 Side shot 2



Horse butt!



The detailing was done with Reeves texture paste, put on over a coat of blue, left to dry, and the painted over. The face is somewhat movie-accurate, whereas the body is... not so much. Detail:



Face side 1



Face front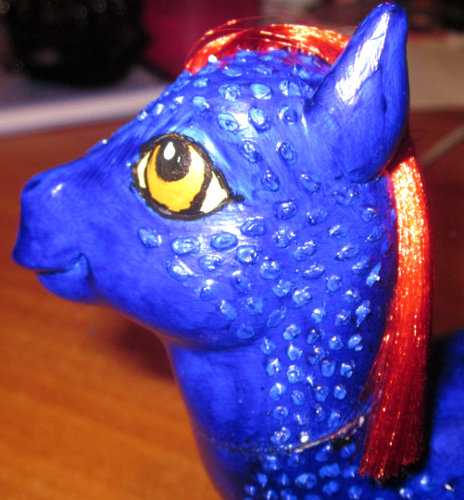 Face side 2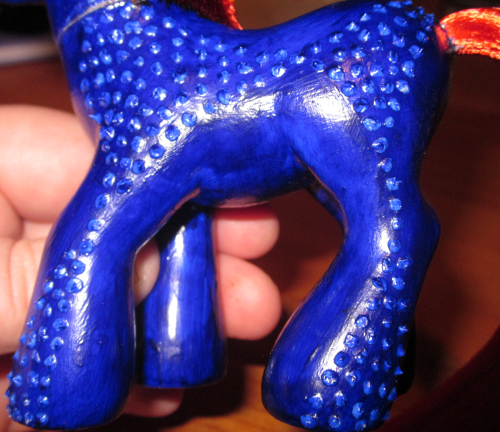 Side detail 1



Side detail 2



She comes out a bit brighter in these photos; her coat is quite a dark blue without the flash.




This is Azazelpony! Gen 3 bait pony whose name I can't recall because I am a bad pony modder; basecoated white, topcoat of a combined red and brown to get a darker red that looked right. Pale blue eyes, Black Magick hair from dollyhair.com



Back view of the tail! Sculpted separately from a light air-drying clay, and then molded to his butt.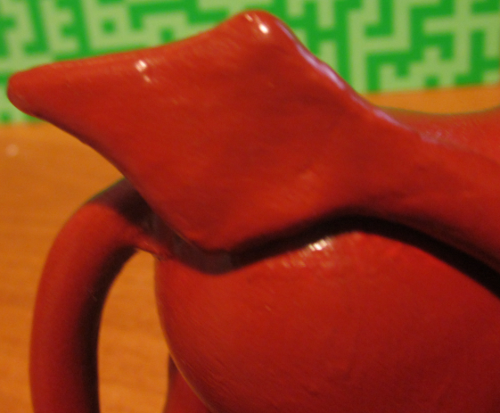 Closeup of the tail! The spaded bit is not quite as flat as I wanted, but there's a limit to how flat you can make the clay whist steering away from brittleness. The colour in this shot is a bit brighter than he is normally; I think I had the flash on accidentally.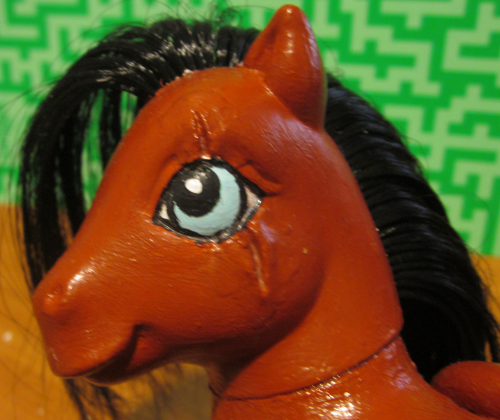 Closeup of the face detailing. The eye scar was created by plastering a bit of air-drying clay around his eye, and then etching out a scar with a toothpick. You can see where the clay joins the face in a few places, but I'm still quite happy with it.





And now a couple of cute pictures of Azazelpony and Ravenpony together. The flash was on in these two shots, so again Azazel is showing a bit brighter than he really is.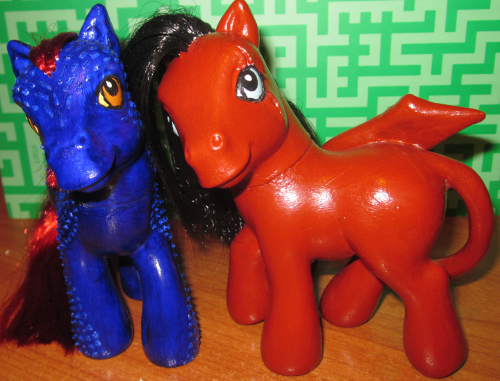 I had a lot of fun with these two. Molding bits is quite easy for me, and makes the ponies look that much more unique. Azazel's neck join is a bit obvious because his neck got stretched a bit out of shape when I was trying to get it off - he had a lot of glue poured into his head to keep his hair in - but he's still quite an attractive pony, imo.