rebooting
Full body shot! In which you can see the ink-tattoo-esque wing cutie mark, a callback to Day building himself black wings in the dreamscape whilst trying to rescue Revenant (and subsequently showing them off to Angel in a much nicer dream).
Back shot, which shows off the mane. This particular technique is called thatching and is A PAIN IN MY ASS but does allow for the hair to fall on both sides of the head without an awkward bald part in the middle. Basically, you criss-cross the plugs, one at a time, then tie them down and boil-perm the hair. Nothing makes me feel quite so bad as a disembodied pony head floating in boiling water.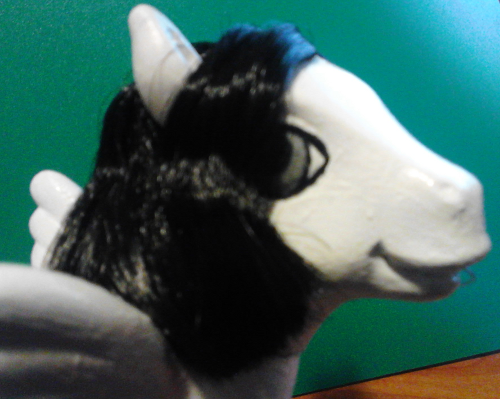 Closeup of the right side of the head, with hair falling to partly cover one eye. You can see, in the bottom right-hand corner, slightly fuzzy, the lip-ring.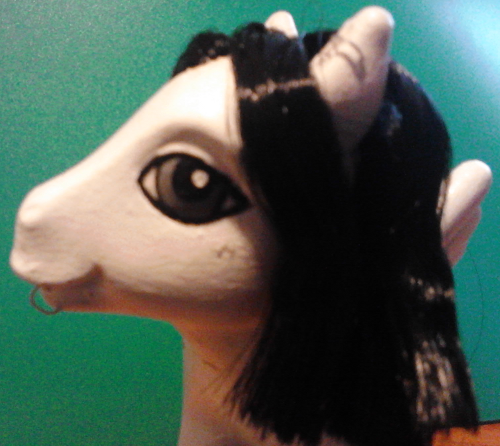 Closeup of the left side of the head, with earring and lip-ring in evidence, although still fuzzy. Stupid cameraphone.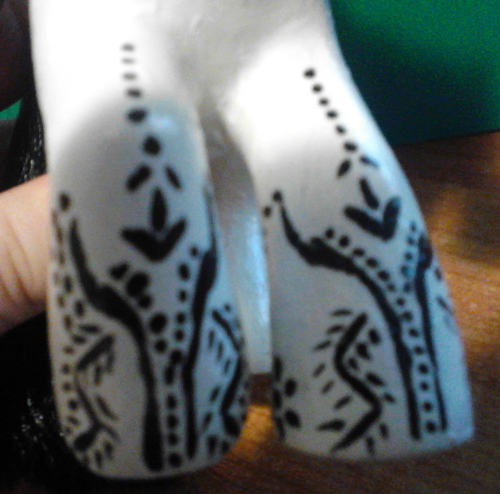 Fuzzy closeup of the tattoos on the front hooves, to replicate Day's constant drawing on his hands with ink.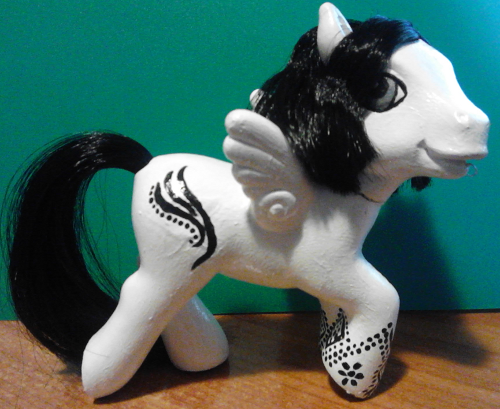 And one more closeup.
He is currently waiting for Angelpony to be finished (Angelpony is waiting on a varnish job and rehairing, which thankfully probably won't require thatching) and then they shall be packaged up and sent to Danika.